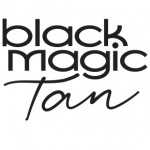 Click the link below to find out more about Black Magic Tan
Full Body Tan $25 / Part Body $18
Book your appointment today! Text/Phone: 021 927 653
Wear loose dark coloured clothing to your tanning appointment.
Spray Tanning Checklist
24 hours before your spray tan:
Waxing or shaving should be done at least 24 hours prior to your tanning session. This will allow your pores to be closed. When the skin's pores are open, bronzer can become trapped creating a 'spotty' effect on the skin. It can also leave your skin very shiny and the tan does not adhere well.
The day of your tan:
Having new clean skin is vital for your spray tan to take. Exfoliate the skin with an exfoliating glove, or granulated scrub to achieve the best possible preparation. Exfoliation remove dead skin cells which will prolong the life of your Black Magic Tan. It is important that you pay particular attention to dry areas such as knees, elbows and hells. Do not use any oil based scrubs.
Ensure your skin is FREE of ANY product, such as make-up, deodorant, lotions, moisturisers, perfumes, soaps, perfumes or sprays. These products can create a barrier and prevent your tan from developing properly.
Use a clear nail polish to seal finger nails and toe nails.
Bring along loose, dark clothing to wear after your spray tan. Tight clothes, especially bras, rub against your tan leading to inferior results.
On hot days it is recommended you bring a towel for the seat of your car to prevent any bronzer from rubbing onto your car seats in high temperatures.
During your spray tan's development time:
Avoid water, heat, exercise and any tasks that may cause you to perspire.
Avoid exposing yourself to different temperatures as this too will cause your to perspire.
Avoid wearing shoes where possible during the first hour.
These things can negatively impact on your tan.
For optimum results and a longer lasting tan:
when you rinse your tan off do not use soap or scrub your body, then pat your skin dry with your towel – do not rub
to keep your tan looking its best exfoliate lightly each time you shower and moisturise well after
Show off your tan on Instagram #blackmagictan